Manitowoc Tool and Manufacturing is an industry-leading high volume precision metal stamping supplier. With 28 metal stamping presses, we have the capabilities to handle light to heavy stamping requirements of both simple and complex parts. Our range of presses can handle 100 tons up to 880 tons and incorporate large bed sizes to accommodate parts up to 146″ in length.
Precision metal stamping is the process of forming a flat sheet metal into a net shape using a stamping press and tool and die surface. It's a far more cost-effective solution than metal fabrication.  Metals such as steel, copper, and aluminum are the most commonly stamped materials.
We've invested in cutting-edge technology to ensure we find the absolute most competitive pricing for our customers. With the addition of robotics to assist in the production process, we are able to get material to & from our stamping equipment, while reducing overhead costs, and driving output to the highest level.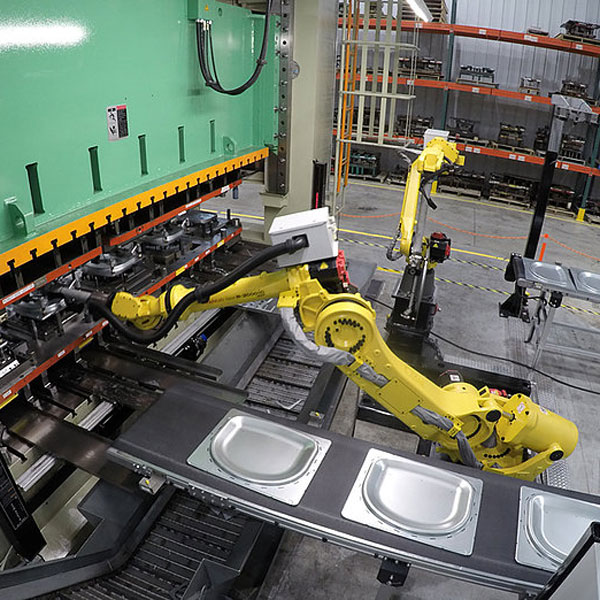 How to choose a metal stamping supplier?
Are you ready to take your products to the next level?
Lower your cost and improve the quality of your products with MTM's metal stamping capabilities.