From concept to creation, Manitowoc Tool and Manufacturing works with clients coast-to-coast to create the highest quality manufactured parts with the most dynamic manufacturing processes. Our team is dedicated to our customers' satisfaction.
Production Stamping
Metal Fabrication
Prototype Machining
Tool & Die Making
Stamping Dies
Prototype Stampings
Casting Trim Dies
Complete Fabrications
Fixtures/Gages
Assembly
Spot Welding
Robotic Welding
Production Machining (CNC)
Surface/Blanchard Grinding
Fiber Optic Laser, WaterJet and Wire EDM Cutting
Paint
Clinch Nut Staking
E-Coating
Heat Treating
Plating
Press Brake
3-Shifts Daily both in Stamping Department and Tool & Die Department.
Press Capacities: 100 to 880 Tons
20,000 Lb. Lifting Capacity
200,000 square feet of climate-controlled manufacturing facility
MTM has its own fleet of trucks for delivery
Production: 28 Stamping Presses (100 tons to 880 tons)
Wire EDM: 3 Wire EDM's to support tool & die shop
WaterJet: Capabilities to cut up to 8 inch thick material
Fiber Optic Laser: Capabilities to cut sheet steel 120″x60″ and up to 1″ thick
Assembly Equipment & Fixtures: Full assembly capabilities to handle small projects through high volume complex assembled units
Welding: Spot Welding & Robotic Welding capability
Production Part Washer: Capable of producing parts to any cleanliness specification
Surface/Blanchard Grinding: Large grinders to accommodate various sized stamping dies
CNC Mills/Lathes: Various automated CNC equipment to support tool & die shop
At Manitowoc Tool & Manufacturing, we invest highly in the latest & greatest of Quality Control & Testing Equipment. You can count on us to provide all quality documentation, promptly and accurately. We are committed to providing superior service, on-time deliveries, and a quality product. Continuous improvement of our processes and strong communication throughout our organization with an emphasis on customer satisfaction is our ultimate goal.
APQP Process Controls
Full PPAP Capabilities to Current AIAG Standards and Automotive Expectations
Electronically Stored Inspection Data at All Phases of Production
Automated Calibration System
Corrective Action Process Following 8D format with 5Y Analysis
Preventative Action Systems (5S, EPIC – Expo Process Improvement Committee, Safety Committee)
Shop Floor Digital KPI Displays
Supply Chain Management Program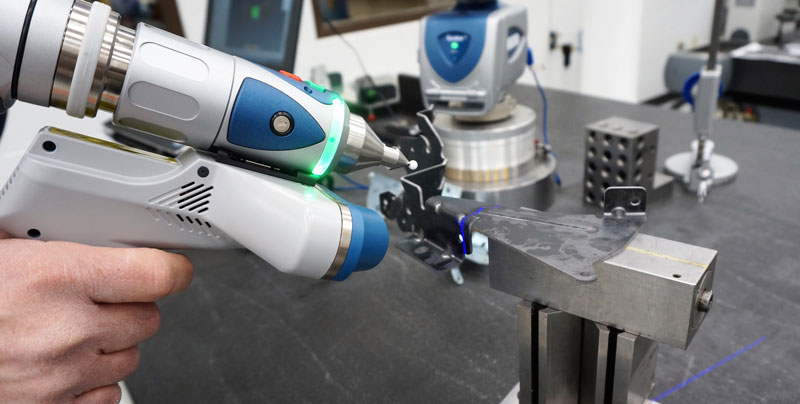 In-house Engineering Department for Die and Fixture Design
Utilizing the following software:
Pro/E Tool & Fixture Design
Autocad
IronCad
SolidWorks/Logo Press
Forming Analysis and Flat Blank Prediction Software
Mastercam
GibbsCAM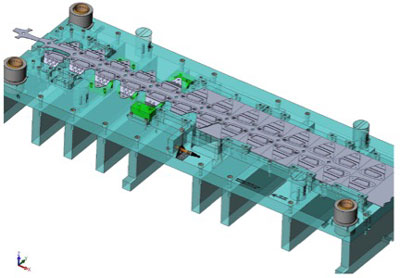 1,000 to 3,000,000 Estimated Annual Usages along with value-added requirements.
CMI (Customer Maintained Inventories) Internal and External
KANBAN Capable
EDI Capable
Cost Reduction Engineer on Staff